Nitrocelulosa guitarra ORANGE VINTAGE y todo lo necesario para pintar guitarra eléctrica
Vintage Inspired
Based on original Fender and Gibson colors.
To develop our colors we have been based on original samples from the 50s and 60s. After great work and exhaustive study by our laboratory and technical department, we have achieved colors that faithfully recreate the tones of Fender guitars and guitars. Gibson vintage.
During those years until now, it should be borne in mind that the colors of vintage guitars have varied greatly over the years due to the aging of nitrocellulose and changes in the colors of the brands. Therefore two guitars finished in 1960 with fender card colors today can be totally different between them or with respect to a more current guitar.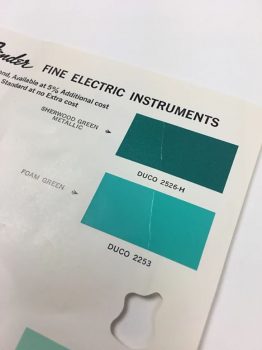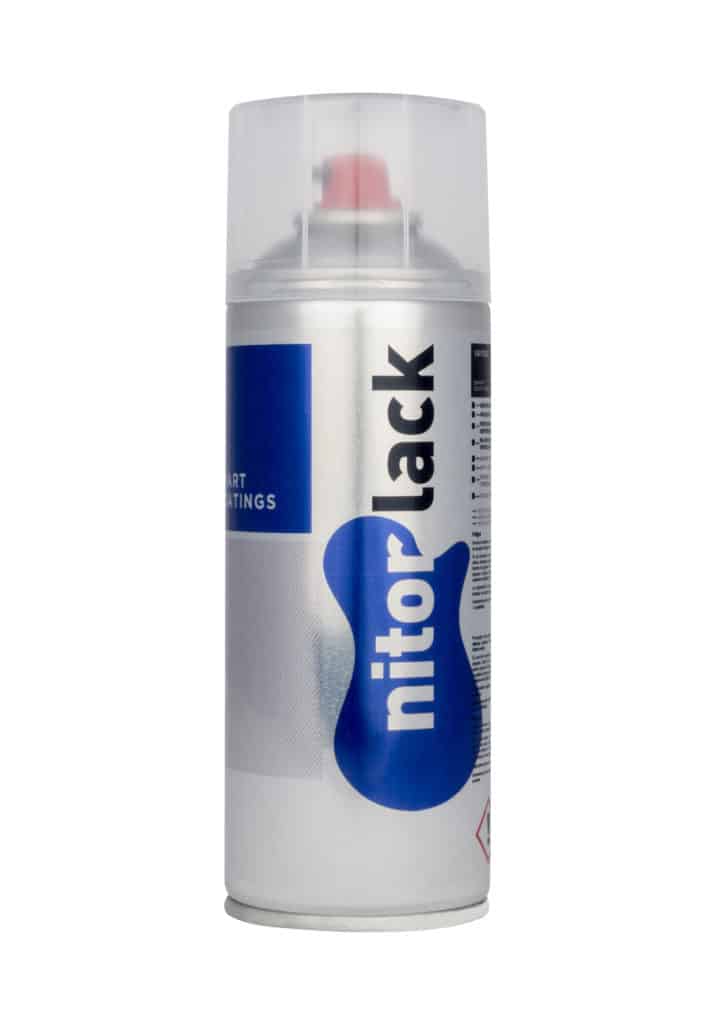 Nitrocellulose Spray. Paint your guitar easily with our spray.
So that the painting equipment is not an impediment to painting your guitar, at Nitorlack we have developed all our colors in Spray format. You can achieve a professional finish with our entire range of products, from backgrounds and the full range of colors, to gloss and matte finishes.
How much product do I need to buy in spray? It will depend a lot on the type of wood and the amount of product that is applied for each coat and the desired finish, mirror effect or "open pore". But in general for a guitar with a medium wood pore, for an electric guitar neck: 2 finishing sprays (gloss or matt), for an electric guitar body: 1 background spray and 3 finishing sprays (gloss or matt) ), classical or acoustic: 1 background spray and 4 or 5 finishing spray (gloss or matte) and Ukulele: 2 finishing spray. (gloss or matte). If you want to apply any color, between the background and the finish, you should add 1 or 2 spray of the desired color.
Spray application tips Shake vigorously for 2 to 5 minutes before applying. It is recommended to apply the spray in thin layers and with an ambient humidity that is as low as possible. Apply with a uniform movement and with a distance of approximately 20 cm. It is important to apply a primer and sand with 400 before applying the spray to achieve a uniform surface before coloring or finishing. Sand between coats and allow to dry for 12 to 24 hours between coats. Apply in ventilated areas.
Nitrocelulosa en lata

Acabado profesional.
Si quieres conseguir en tu guitarra un acabado perfecto y dispones de un equipo de pintado (pistola y compresor) la mejor eleccion son los productos en lata, tienes un mayor rendimiento por un precio menor y con un equipo de pintado el resultado finál sera profesional con menos esfuerzo.
Se recomienda diluir el producto con disolvente para ajustar la viscosidad y que la aplicación sea perfecta, disponemos de dos tipos de disolventes. El disolvente habitual que se utiliza es Solvent Medium, pero para condiciones ambientales de humedad y temperatura más extremas podemos utilizar Solvent Retard para evitar hervidos y velados en el acabado. Las condiciones optimas de aplicación son entre 15 y 25 ºC de temperatura y 50 a 70 % de humedad. El porcentaje de dilución va a depender del equipo de pintura y su configuración pero lo recomendable es entre un 10 a 20% de disolvente. El pico de la pistola los más habitual es 1.3 a 1.5 y la presión del compresor sobre 2.5 a 3 bares.