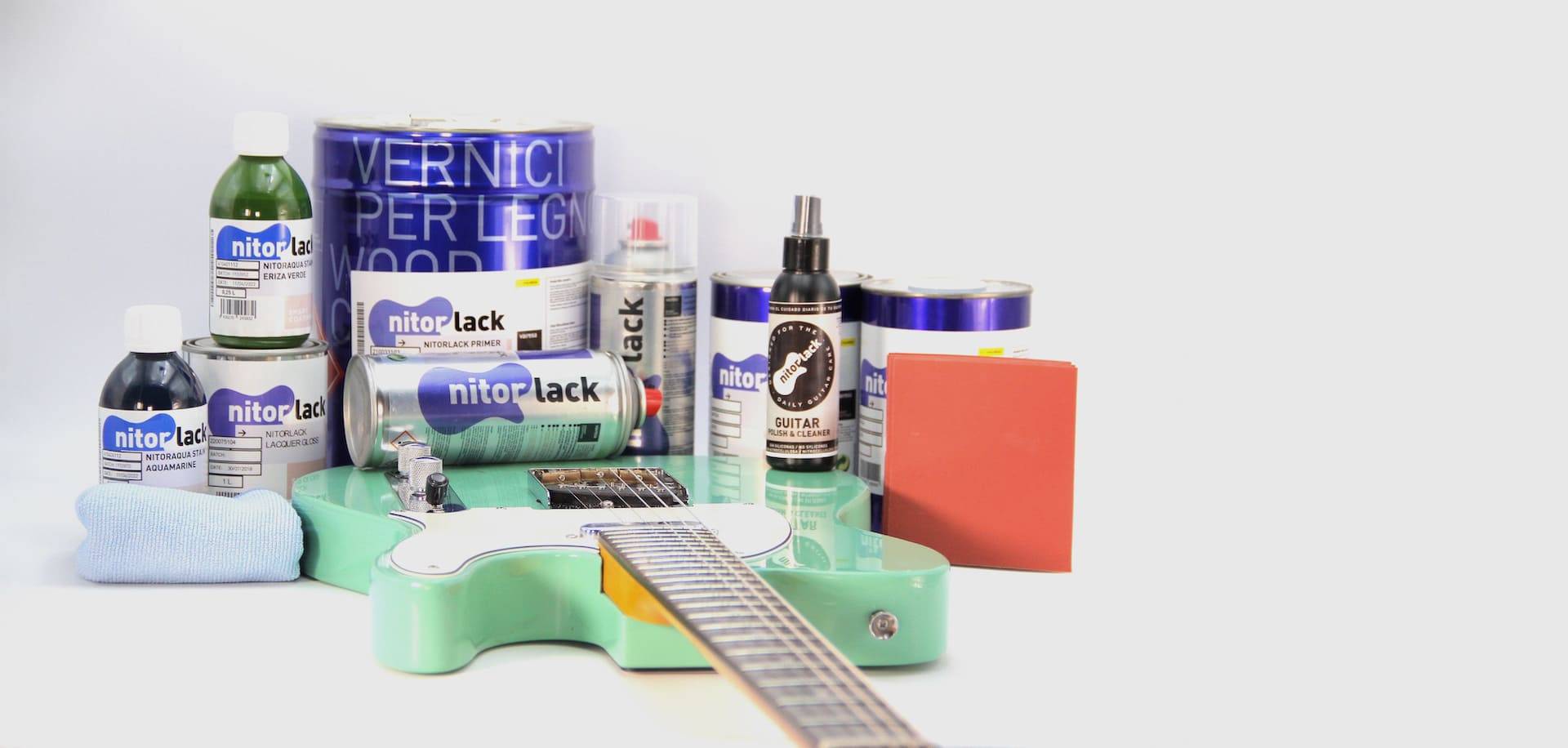 Slide 1
ALL you need to PAINT YOUR GUITAR
Fender and Gibson colors in Nitrocellulose, spray and Polyurethane.
FREE SHIPPING on orders over 150 €.
* Orders less than 150 Euros – 18 € shipping costs
Nitorlack: Specialists in varnishes for guitars
Valresa Coatings we have been manufacturing wood paints for 50 years, as a result of our experience and specialization we have become specialists in lacquers and guitar paint. They are used by both the hobbyist and the best guitar makers and luthiers. Learn with us how to paint a guitar . The product professionals choose for guitar painting!
FREE SHIPPING Europe on orders over € 150. orders of lesser amount 16€
QUICK SERVICE in 24/48 hours after placing your order.
QUALITY GUARANTEED on all NitorLACK products.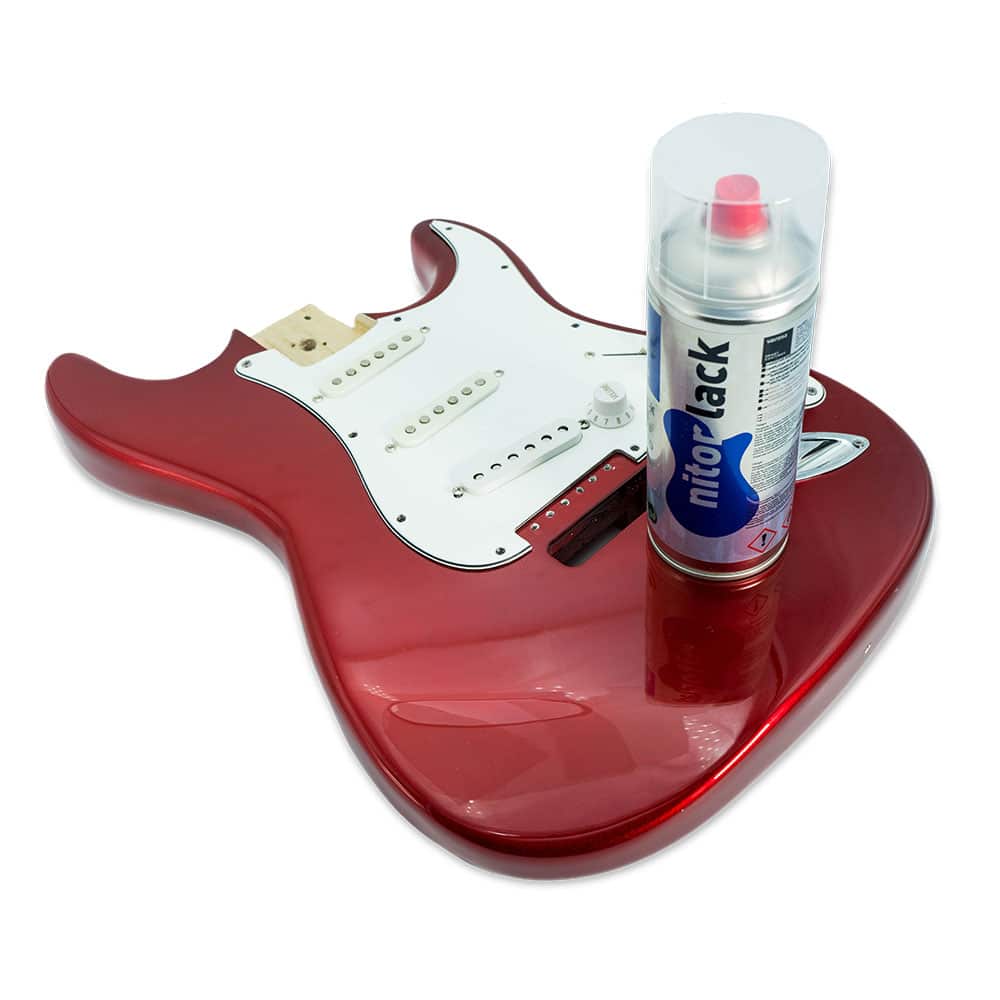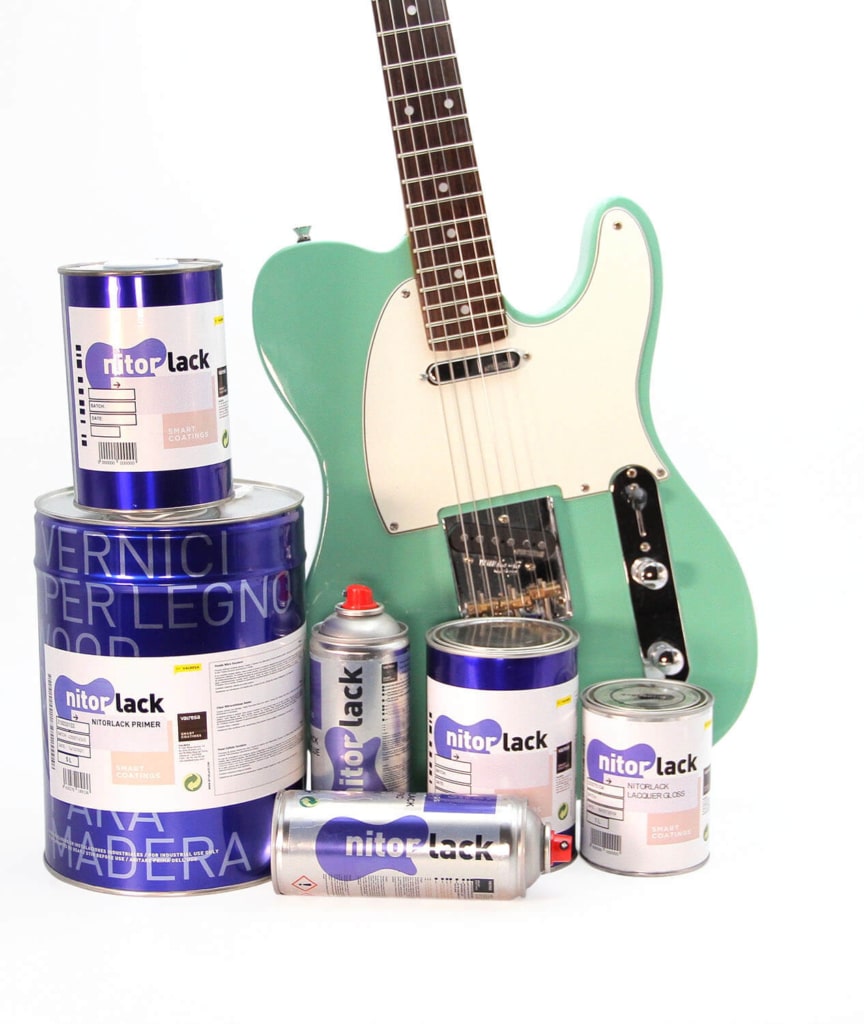 All the PRODUCTS you need to painting guitar.
Solvent and water-based DYES are products specially designed to dye and highlight the grain of the guitar.
SEALER developed specifically for guitars. They are specially indicated to prepare the surface of the guitar for finishing. Available in different formats.
FENDER AND GIBSON COLORS, are the result of an exhaustive study of the historical colors of the great brands. Available in nitrocellulose or polyurethane, spray and can.
FINISHES developed specifically for guitars and musical instruments. From a mirror effect to a matte. Our guitar finishes offer both color and wood protection, as well as a visual improvement in the final appearance.
SOLVENTS whose main function is to dissolve, dilute and clean, we have two degrees of evaporation depending on temperature and humidity.
ACCESSORIES necessary to use in your paint job.
TUTORIALS on how to paint a guitar
Videos, tutorials and complete processes on how to paint an electric guitar, that will help you to get a perfect result.
A good preparation of the wood along with the proper instructions to apply our paints and varnishes, will result in a perfect finish. For this it is important to have the necessary information provided by professionals.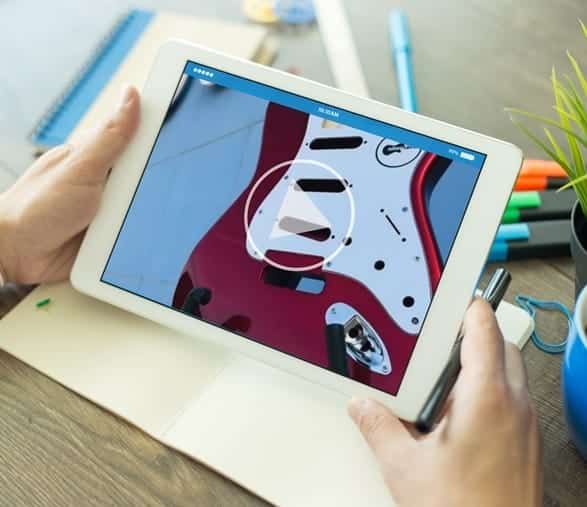 The best guitar paint and products to painting guitar
Instagram
Follow us and encourage you to publish your work with our products with #mynitorlack
NITORLACK is the leading manufacturer of guitar varnishes in Spain and Europe. We are specialists and therefore we have a wide selection of colors to customize your electric guitar and all kinds of accessories to accompany the process.
In our online store you can find more than 300 products dedicated exclusively to varnishing and finishing of musical instruments. We also have an extensive catalog in which we are always updating and including new items so that the most demanding musicians can find the latest news.
Wide variety of packaging and technologies in our products
In NitorLACK we have all types of containers and products needed to paint your guitar, whether you are a professional or an amateur you will find the product you need. We have different technologies and formats of larger and smaller containers.
All of them available in nitrocellulose, polyurethane and nitrocellulose spray.
Free shipping
We have a series of advantages for all our customers: best price guarantee, delivery in 48 – 72 working hours, free shipping (for orders over 150€), payment billing, etc. You will receive your shipment at the address you specify quickly and effectively.
Personalized customer support
We put at your disposal our customer service by Whatsapp. If you have any questions or suggestions, we are at your disposal from Monday to Friday (08.00-16.30 hours). You can also write to our contact form.